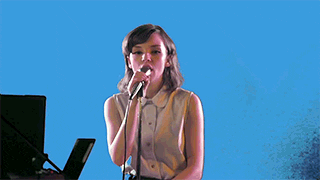 giphy.com
It's the last day of September, it's very rainy, and the sky has been a rather dark shade of grey since about Saturday. But grey skies don't have to make us sad--they're beautiful, too, just in a different way! What else is beautiful? This music!
Caught a Ghost: "You Send Me" (Cover of Sam Cooke)
Phosporescent: "Song for Zula"
CHVRCHES: "Clearest Blue"
Damien Rice: "My Favourite Faded Fantasy"
<3 Frances