It's official: Monday Mornings have returned. Even while working over the summer, Mondays didn't quite have the same feeling they do during the actual academic year, which makes today my first real Monday in a while. It takes some getting used to, but I've found the following to be helpful: dancing, blueberries, books, music, my mum, and pretty pictures.
Okay, about that last one: I'm not much of a travel type, but I love looking at photos of other places, and the recent centennial of the National Parks Foundation made it all the more fun. One of the last things my grandmum saw before she passed on was the Grand Canyon, and I keep thinking about Grand Canyon sunsets and the incredible beauty of nature. Without further adieu, then, here are some beautiful nature shots to get your mind in gear for Monday:
The Grand Canyon in Arizona. Photo by Anindya Chakraborty.
Khagan Valley in Pakistan
Scandola Nature Reserve in France. Photo from Crosieres Grandbleu.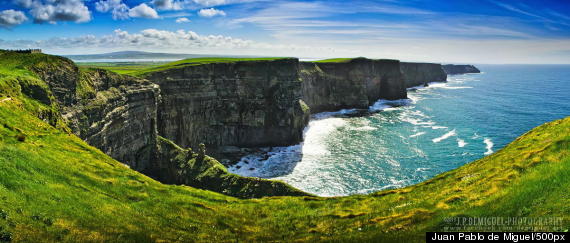 The Cliffs of Moher in Ireland.
The Blue Ridge Mountains in Virginia. Photo from Wikipedia.
<3 Frances