I don't care if it's cold outside . . . it's spring now! And even if there was a part of me that really, really wanted snow last week, I'm grateful that all the little flowers and animals didn't have to deal with any crazy blizzard weather. I'm also grateful that it might actually get
warm
soon--and not just sporadically like it did in February. As much as I love hot chocolate-and-peppermint-weather, my chronically dry skin and numb toes are looking forward to not having to be wrapped in layers of flannel. Not that springtime will stop me from stealing my brother's over-sized plaid shirts, of course....
Indie Playlist for Spring 2017 (Compilation by alexrainbirdMusic)
I've been listening to alexrainbirdMusic's Spring 2017 Indie playlist to get spring ready, doing lots of homework, and cleaning. Spring weather always makes cleaning feel very necessary. I just wish there were more time for it .... every weekend has been booked by work or school. Has anyone else been spring cleaning? Sometimes it helps to put on a show in the background, like the Maya Angelou documentary that was on PBS on Friday.. There was so much about Maya Angelou that I'd never known before I saw the documentary, and I really recommend it because she's as brilliant as her poetry, and the documentary has so much meaningful footage and history in it.
Another quick thought for spring time . . .for some reason, spring weather always makes me think of styles form the 1910s into the 1920s. Flippy flapper skirts and little hats and flowers always feel very spring-y.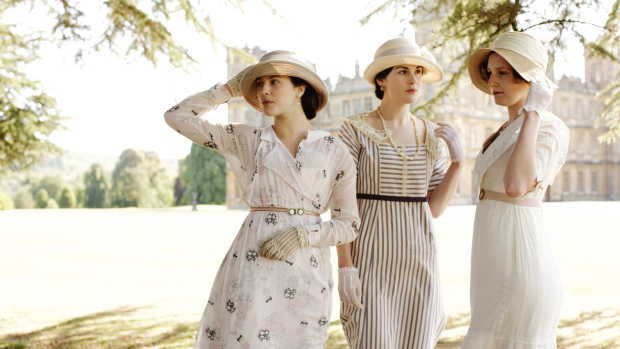 from fashionista.com
from www.vintage.es
from Modcloth
from Vicky Loebel
<3 Frances