On this first day of autumn, we're excited to announce our list of our favorite cruelty-free beauty brands out there. That's right--these, in no particular order, are some of the best skin-certified, bunny-friendly companies that aim to emphasize your natural beauty without hurting others.
Tarte Cosmetics
With Amazonian clay and fine pink powders,
Tarte
specializes in "high-performance naturals" that are bright, colorful, natural-looking, and blemish-covering without being chalky or irritating.
Must-Try Product: Tarte Cheek Stain. Each color has a cute name ("Blushing Bride" is one of our favorites) and stays on all day. They go on perfectly under powder blushes, too, if you're looking for very bright cheeks.
Urban Decay
Aside from having an awesome brand name,
Urban Decay
makes products that are good for everyone from
the
au naturale
environmentalist to the dramatic, smoky eye-loving club queen.
Must-Try Product: Naked Concealer. Like the name suggests, it's light, airy, and feels like it's not even there--but it is.
Benefit Cosmetics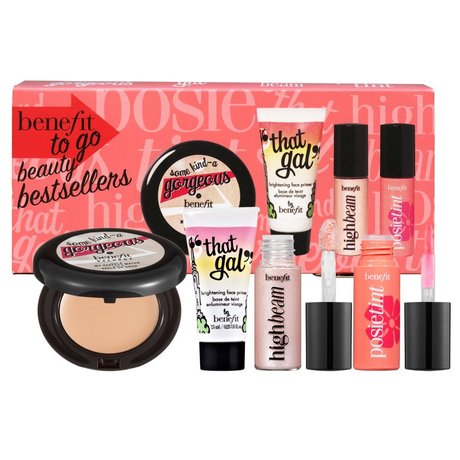 Anyone who has ever seen a
Benefit Cosmetics
product or advertisement knows that this brand is sassy, fun, and--wait for it--animal-friendly! With product names like "The Pore-fessional" and "Bad Gal Lash," it's no surprise that Benefit specializes in out-there beauty: painted pouts, pink cheeks, and long, long lashes.
Must-Try Product: Bad Gal Lash. It works wonders for even the lightest lashes, comes in a container with a whole lot of personality, and isn't too clumpy.
Origins Skincare & Makeup
Origins
is one of the original natural makeup brands. and a longtime favorite. It makes everything from skin-clearing serums to anti-wrinkle masks to lip gloss, and all the products not only smell really nice (grapefruit, anyone?) but also feel pretty freaking good.
Must-Try Product: GinZing Brightening Cream Eye Shadow. The creamy shadow from this little glass pot glides right on and makes your eyelids look bright and fresh. Plus, there are a variety of colors to choose from--everything from vanilla to plum.



Derma E Skincare
Derma E
makes products that make you feel good. While it's not so much a makeup brand as it is a skincare one, it's pretty awesome at what it does, and its moisturizers and creams come specialized for every skin type imaginable (dry! oily! etc!).
Must-Try Product: BB Cream. Light and fluffy, this cream comes in a pump container and almost makes your skin feel airier after you put it on. It's also got SPF, so it's protecting and covering at the same time. Bam. Double whammy.